Check out Bill's Daily Briefing for Sunday, August 6, where we round up the day's biggest headlines for your perusal. Take a look.
President at 'New Jersey White House'
President Trump has begun his 17-day visit to Bedminister, New Jersey, where he will work out of his own golf club while the real White House undergoes some long-overdue maintenance. But, the president warns, just don't call it a vacation:
Working in Bedminster, N.J., as long planned construction is being done at the White House. This is not a vacation – meetings and calls!

— Donald J. Trump (@realDonaldTrump) August 5, 2017
Actual White House Gets Makeover
While the president is on his non-vacation in New Jersey, the West Wing of the White House is getting some major renovations. There will be a fresh coat of paint, new carpeting, and a more efficient air-conditioning system. Whether or not President Trump did indeed call the White House a "dump," which he denies, it will be a lot less dumpier in a couple of weeks.
Trump Re-Friends Sessions

After publicly criticizing Attorney General Jeff Sessions, President Trump has apparently had a change of heart. The president is now praising Sessions for vowing to punish leakers who release damaging information to the media.
After many years of LEAKS going on in Washington, it is great to see the A.G. taking action! For National Security, the tougher the better!

— Donald J. Trump (@realDonaldTrump) August 5, 2017
UN Slaps New Sanctions on North Korea
The United Nations Security Council has unanimously approved additional economic sanctions on North Korea. This is a direct response to Kim Jong Un's ongoing missile tests and general belligerence. Under the latest round of sanctions, North Korea will no longer be able to export certain minerals and seafood.
United States Ambassador Nikki Haley also asserted that the U.S. military will continue to carry out joint drills with South Korea.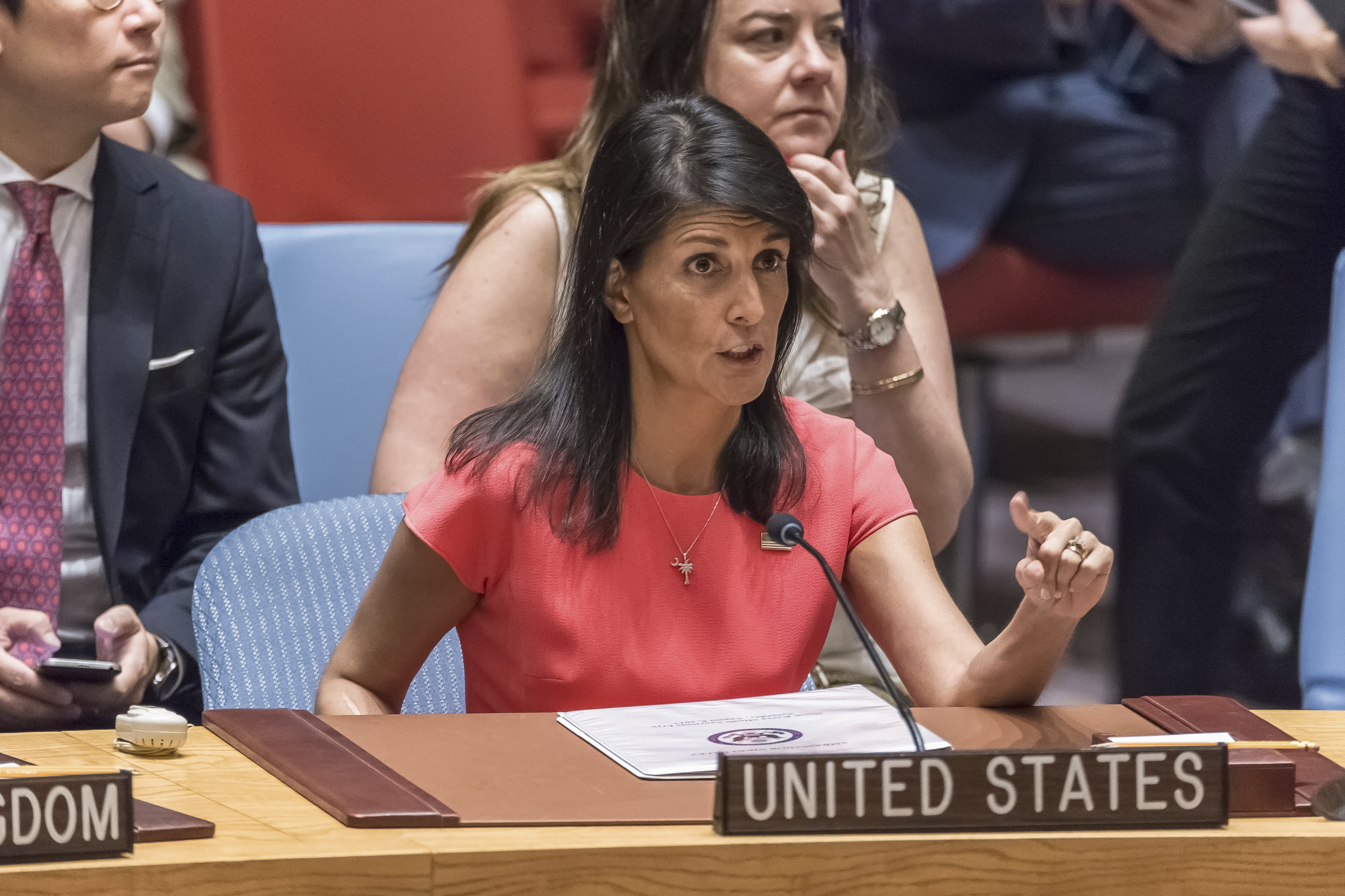 China Joins the Anti-Pyongyang Chorus
Just after those new sanctions were imposed on North Korea, China strenuously urged its southern neighbor to end those missile tests. The Chinese foreign minister strongly advised North Korea to stop its provocation of the USA and the world.
Some Dems See Pelosi as an Albatross
A recent survey of 20 Democratic House candidates is very revealing. Only one of those Democrats was willing to express unbridled support for Nancy Pelosi. Republicans have used the California ultra-liberal to energize their voters, most recently in special elections. One Democratic hopeful, Ohio military veteran Kenneth Harbaugh, likens Pelosi to a captain who has run the Democratic ship onto the rocks.
A Scaramucci Replacement?

Stephen Miller, who recently delivered a public dressing-down to CNN's showboating Jim Acosta, is said to be a candidate for the position vacated by Anthony Scaramucci. Miller, a polished debater and fiery advocate for the president, is reportedly one of many people mentioned to take over as White House Communications Director.
Mosque Bombing in Minneapolis
Minneapolis, which has endured great strains between city leaders and its large Somali population, has another reason for concern. Police there are investigating a bombing outside a mosque in the city's suburbs. No one was injured in the bombing, but it's another sign that Minneapolis is overflowing with tension.
Hillary Staffing Up, But For What?
Hillary Clinton has recruited two former aides for her political action committee called "Onward Together." The PAC's slogan is "Resist, Insist, Persist, Enlist," and its stated goal is to build a large coalition of liberal voters. There is thus far no indication that Mrs. Clinton will run for the presidency in 2020.
Howard Dean Hammers "Whiny" Democrats

Former Democratic Party boss Howard Dean is taking aim at those progressives who are already objecting to a presidential run by California Democratic Senator Kamala Haris. Many far-left supporters of Bernie Sanders have harshly criticized prospective candidates such as Harris, Joe Biden, and Cory Booker. Dean, sounding less unhinged (or more hinged?) than usual, castigated Democrats who opt for purity over victory.
Hugs and Cuddles for Sale
Yes, it's come to this. Trump-haters with a few extra bucks can now purchase a "hugging session" for about $80 an hour. According to one report, many of those cuddle-seekers claim that President Trump reminds them of some terrible trauma in their past. Participants are warned that all touching must remain "outside the bikini area."
"Angry Birders" Fight Obama Center
Bird watchers in Chicago are flapping their wings. They worry that the Obama Presidential Center, which will include a golf course, will send migratory birds flocking away. According to one scientist, about 15-million birds pass through Chicago every year. The bird watchers may be small in number, but they can be ferocious when it comes to protecting their fine-feathered friends.
Anti-Diversity Manifesto Rocks Google
An engineer at Google has composed a lengthy exposition arguing against forced gender and racial diversity at the tech giant. Most contentiously, the writer contends that the hiring disparity in technology is largely the result of innate biological differences between men and women. The manifesto's writer remains unknown, but no doubt Google is conducting a search. Probably using Google.
Usain Bolt Runs Final Race
The greatest sprinter in history ran his last 100 meter race Saturday, but it didn't go according to the script. Jamaica's Usain Bolt finished third in the World Championships behind two American sprinters. The winner, Justin Gatlin, has twice been suspended for doping. He was booed by the fans in London, Bolt was wildly cheered, but this time the hero of the story had to settle for the bronze medal.
Putin, Shirtless Once More
There seems to be an informal competition between Vladimir Putin and Matthew McConaughey to see which man can doff his shirt more frequently. Putin's most recent bare-chested photos were snapped by state media during his very masculine vacation in Siberia. But when it comes to going topless, no one should ever doubt the grit and determination of McConaughey.
Check back Monday for the day's biggest headlines.
Thoughts, comments, concerns? Email them to producer@billoreilly.com.
Original article at Bill O'Reilly